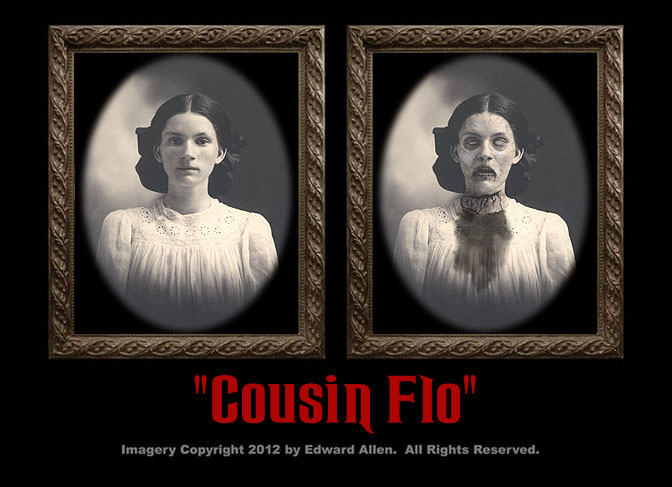 Video clip image coming soon!
---
VISA / MASTERCARD/ DISCOVER OPTIONS

We are sorry, but the 5x7 of "Cousin Flo" has sold out.



PAYPAL OPTIONS
PayPal customers in the U.S.A. may purchase the 11x14 of "Cousin Flo" for $59.99 shipped or the 16x20 version for $99.99 shipped. Please use the "SEND MONEY" option on the PayPal website and send your payment to neatmun@yahoo.com - Be sure to include a note specifying the portrait name and size that you are buying. Thank you!
International orders must add $30.00 to cover the extra postage. You can send that via PayPal, or if you are paying with Visa, Mastercard, or Discover, you may add it by clicking HERE
Questions? Call 562-810-5317. Thanks!
Use Your Back Button to Return to the Main Page