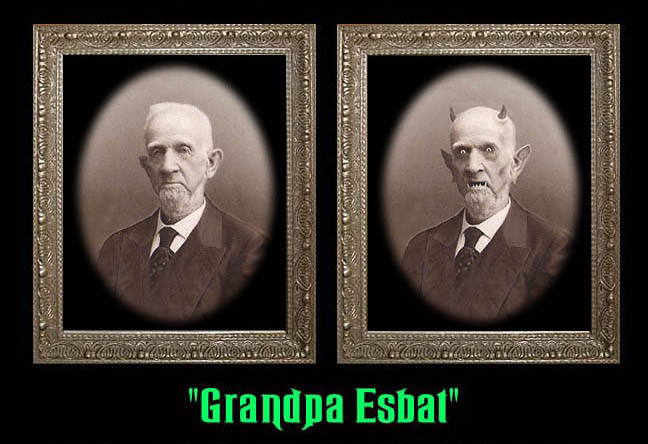 Grandpa Esbat was the head of the family and a strict disciplinarian.
The children didn't dare misbehave when visiting his house.
(In fact, the children didn't dare visit his house at all!)
VIDEO CLIP COMING SOON. PLEASE CHECK BACK!
---
VISA / MASTERCARD/ DISCOVER OPTIONS
We are sorry, but "Grandpa Esbat" is not available in the 5x7 or 8x10 size.


PAYPAL OPTIONS
PayPal customers in the U.S.A. may purchase the 11x14 of "Grandpa Esbat" for $59.99 shipped and the 16x20 for $99.99 shipped. Please use the "SEND MONEY" option on the PayPal website and send your payment to neatmun@yahoo.com - Be sure to include a note specifying the portrait name and size that you are buying. Thank you!
International orders must add $30.00 to cover the extra postage for the 11x14 and 16x20 sizes. You can send that via PayPal, or if you are paying with Visa, Mastercard, or Discover, you may add it by clicking HERE
Questions? Call 562-810-5317. Thanks!
Use Your Back Button to Return to the Main Page