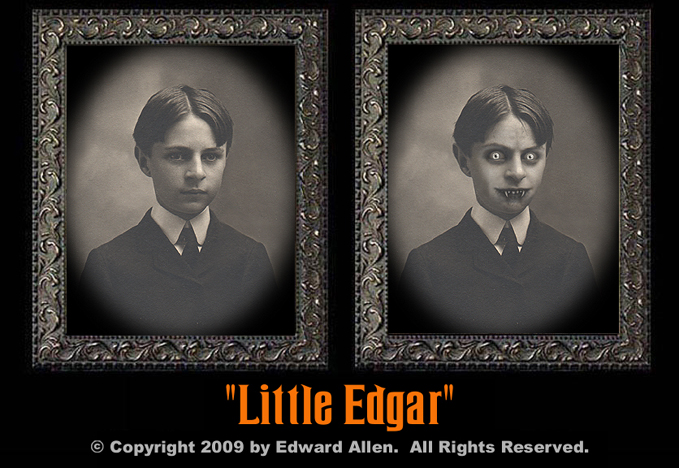 Little Edgar smiled at me
And whispered "Let me in!"
And briefly I considered it,
He looked so pale and thin
But waking more I realized
With ever-dawning horror
He was just outside the window
That was on the second floor!

I took the cross from round my neck
And held it out toward him
He hissed and snarled and vanished
With a face that was so grim

So now I keep the curtains shut
For fear he may come back
And if I hear him one more time,
I think I'll have to pack!

-Edward Allen
September 23rd, 2014

"Little Edgar" is the brother of "Little Ruthie."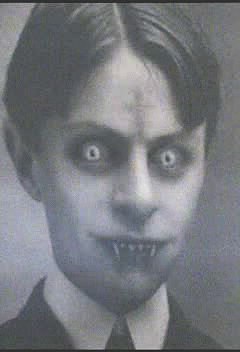 ---
VISA / MASTERCARD/ DISCOVER OPTIONS




Questions? Call 562-810-5317. Thanks!
Use Your Back Button to Return to the Main Page