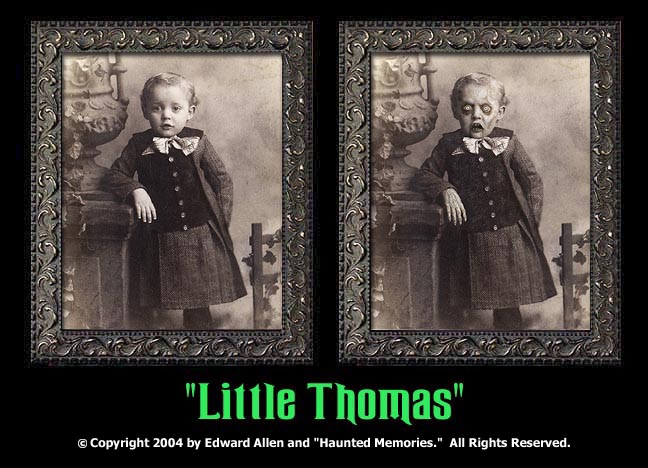 The townsfolk were heartbroken when Little Thomas disappeared in the forest.
Last seen near Granny Hazel's house, nobody ever expected to see him again.
When he returned as a bloodthirsty zombie, nobody ever wanted to see him again!

---
VISA / MASTERCARD/ DISCOVER OPTIONS

We are sorry, but "Little Thomas" is not available in the 5x7 size.



Questions? Call 562-810-5317. Thanks!
Use Your Back Button to Return to the Main Page