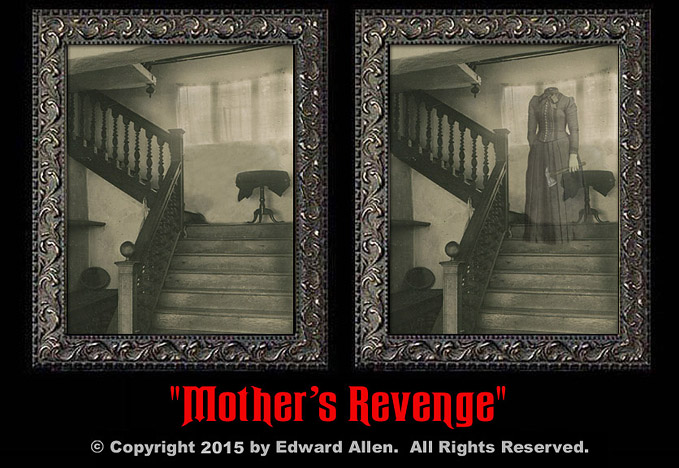 This portrait is a sequel to my 2006 portrait "Midwestern Matricide"
(shown below, but not included). As you can see, Mother was none-too-thrilled by her children's malevolent activities. Now she roams the house where her murder took place, seeking revenge on all those whose heads still remain attached to their bodies!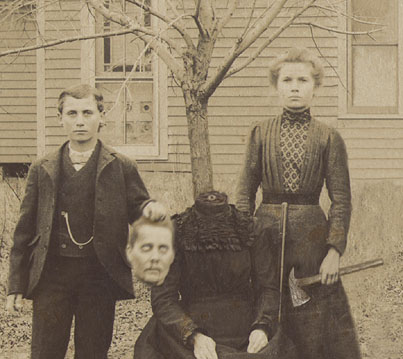 Gif animation coming soon!
---
VISA / MASTERCARD/ DISCOVER OPTIONS

We are sorry, but "Mother's Revenge" is currently not available in the 5x7 size.



PAYPAL OPTIONS
PayPal customers in the U.S.A. may purchase the 11x14 of "Mother's Revenge" for $59.99 shipped or the 16x20 version for $99.99 shipped.
International orders must add $30.00 to cover the extra postage. You can send that via PayPal, or if you are paying with Visa, Mastercard, or Discover, you may add it by clicking HERE
Questions? Call 562-810-5317. Thanks!