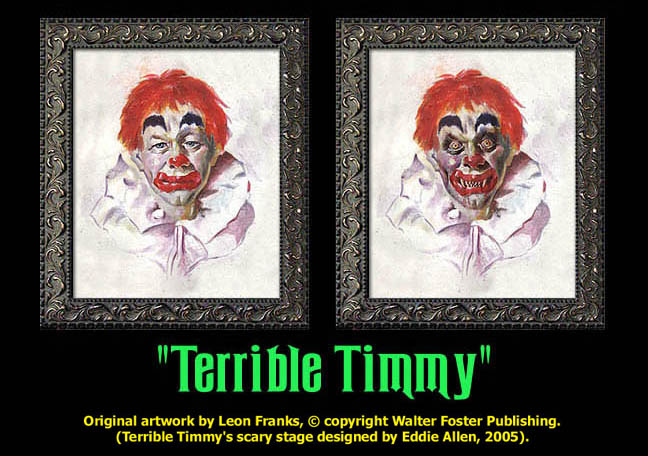 Although Timmy the clown puts on a good act, he isn't all that he seems.
Beneath his supposedly harmless exterior there lurks a
soulless, malevolent parasite thirsting greedily for fresh blood!
This is one sideshow you'd be wise to avoid,
for you never know when "Terrible Timmy" might turn on you!
("Terrible Timmy" is named in honor of the great actor Tim Curry, who portrayed
the evil clown "Pennywise" in the film adaptation of Stephen King's novel "It.")
This piece is a LIMITED-EDITION of only 300 of the 16" x 20" size.
It comes with a Certificate of Authenticity signed by Eddie Allen.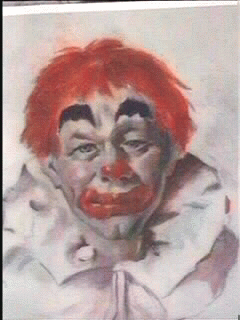 You can purchase this item on-line by using the convenient buttons below
or you can send me a check or money order via snail-mail (Click Here for details!)
8x10 OPTIONS
The 8x10 of "Terrible Timmy" was limited to 1000 pieces and is technically "SOLD OUT." However, we still have a few in the "Haunted Memories" vaults that we are listing on ebay. Click the link below to see if we have one on auction at this time.

16x20 OPTIONS